Unwavering Support, where you need us most.
June 2, 2020
We are open, offering unwavering support through teletherapy and in-person services. Our priority is to protect our patients, staff, and families and several measures have been taken to maximize your wellbeing. BRAINS takes the safety of our clients, staff, and community very seriously. In light of the COVD-19 pandemic, we are asking for your cooperation in adapting to current conditions. While returning to in-person sessions, we will adhere to CDC guidelines to protect the safety of our staff and patients and reduce the spread of COVID-19.
You may call 616-365-8920 for support with scheduling new or modifying upcoming appointments and for assistance in setting up a Patient Portal to connect directly with your clinician. Providing unwavering support and expert care is what we do and right now that includes prioritizing your physical and mental health care. Please reach out if you would like to schedule an appointment or talk with someone about your concerns.
Clients, guests, and employees entering BRAINS' facilities are asked to complete a symptom screening and report their temperature prior to entering (if you do not have access to a thermometer, BRAINS will use a touchless thermometer when you arrive). Watch the video below to see how your return to in-person care will look.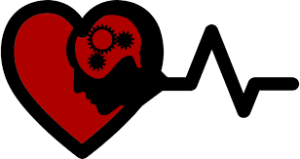 If you are healthy and wish to attend an in-person session at BRAINS:
– Do not bring additional people with you.
– You will receive a text message on the day of your appointment. Remain in your vehicle and text the office staff to "remotely check-in" (This process will be different for new patients and patients receiving a psychological/neuropsychological assessment).
– If you are not participating in the session and if weather permits, please remain in your vehicle or enjoy our green space.
– If you are coming for behavioral, OT, or speech therapy, your therapist will greet you are your vehicle.
– If you are a new patient or coming for psychological/neuropsychological testing, please proceed to the front door and you will be greeted by support staff.
– BRAINS will take your temperature with a touchless thermometer upon entering the building and retrieve your screening questionnaire.
– All clients/guests must wear a facemask.
– Please maintain social distancing at all times.
– Use designated bathrooms and wash hands frequently for at least 20 seconds
If you have questions or concerns with your return to in-person services at BRAINS, please call us at 616-365-8920 or email us at [email protected]