Our New Normal: BRAINS Procedures for In-Person Care
May 13, 2020
We miss you. Our team has been patiently waiting to return safely to face-to-face care with their patients and has been diligently preparing and planning for the best return to in-person services possible. Our priority is to protect our patients, staff, and families and several measures have been taken to maximize your wellbeing.
These measures include:
– Extra cleaning throughout all facilities while adhering to rigorous quality and safety practices as well as infection prevention guidelines.
– Requiring everyone to wear a mask upon entry and exit of the building, in hallways, common areas and bathrooms.
– Screening all employees, patients and visitors.
– Required touchless thermometer checks.
– Limiting the number of employees, clients, and visitors allowed.
– Promoting social distancing with signage, virtual check-in, waiting room furniture set-up, and green space usage.
– Having support and clinical team members wear the appropriate personal protective equipment.
You may call 616-365-8920 for support with scheduling new or modifying upcoming appointments and for assistance in setting up a Patient Portal to connect directly with your clinician. Providing unwavering support and expert care is what we do and right now that includes prioritizing your physical and mental health care. Please reach out if you would like to schedule an appointment or talk with someone about your concerns.
BRAINS takes the safety of our clients, staff, and community very seriously. In light of the COVD-19 pandemic, we are asking for your cooperation in adapting to current conditions. When returning to in-person sessions, we will adhere to CDC guidelines to protect the safety of our staff and patients and reduce the spread of COVID-19. Therefore, clients and any guests entering BRAINS facilities are asked to complete the following checklist and take their own temperature prior to coming (if you do not have access to a thermometer, BRAINS may use a touchless thermometer when you arrive).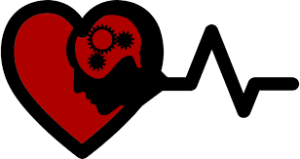 COVID-19 affects different people in different ways. Infected people have had a wide range of symptoms reported – from mild symptoms to severe illness. Symptoms that may appear 2-14 days after exposure to the virus.
Are you experiencing any of the following symptoms*?
– Cough
– Shortness of breath or difficulty breathing
– Fever
– Chills
– Repeated shaking with chills
– Muscle pain
– Headache
– Sore throat
– New loss of taste or smell
– Temperature above 100.4 degrees
*If any of these symptoms are present, or you have been exposed to someone who has tested positive for COVID-19 in the past 14 days, we ask that you reschedule your appointment* (or request telehealth appointment if applicable). *During the pandemic, no fees will be charged for late cancellations.
If you develop any of these emergency warning signs for COVID-19, get emergency medical attention immediately:
– Trouble breathing
– Persistent pain or pressure in the chest
– New confusion or inability to arouse
– Bluish lips or face
If you are healthy and wish to attend an in-person session at BRAINS:
– Do not bring additional people with you
– Remain in your vehicle and text the office staff to "remotely check-in"
– If you are not participating in the session and if weather permits, please remain in your vehicle or enjoy our green space.
– If you are coming for behavioral, OT, or speech therapy, your therapist will provide you with instructions on how to proceed and where to meet them.
– If you are coming for psychological/neuropsychological testing, please proceed to the front door and you will be greeted by support staff.
– BRAINS may take your temperature with a touchless thermometer upon entering the building.
– All clients/guests must wear a facemask to enter the facility.
– Once you are in the clinical office with your provider, you and the clinician will discuss comfort level with maintaining social distancing sufficient to remove the mask.
– Please maintain social distancing at all times.
– Use designated bathrooms and wash hands frequently for at least 20 seconds
If you have questions or concerns with your return to in-person services at BRAINS, please call us at 616-365-8920 or email us at [email protected]