Occupational Therapists get to have a lot of fun while strengthening skills and helping clients reach their goals. Our office is filled with crafts and art that have helped children work on specific skills. The coloring sheets work on helping the kids identify their own goals and what the therapists are helping them achieve. It also works on motor planning, cutting, coloring (visual motor control and fine motor control), and sequencing steps. It can also work on strength if the sheet was placed on the wall for shoulder strengthening. Read more to see the fun crafts and art projects that our therapists and clients have been busy working on this month!
"OT Is Helping Me Grow."
Celebrating Occupational Therapy month during April is special for so many reasons. Spring is a time of change, growth, and new beginnings. It is also a great time to reflect and refocus on goals we set in the new year. There is a special project that has been completed by OT clients to celebrate their growth in Occupational Therapy. My favorite part of this activity is the promotion of self-awareness and confidence while exploring and identifying their unique therapy goals. Each flower petal represents a skill area that a client is "growing" in OT, blooming into his or her independence. The project itself targets following directions, fine motor skills to color, cut, and paste, and strength for grasp and engaged sitting. Keep an eye out for all of the skills blooming in OT at BRAINS this spring!
Flower Craftivity is from Tools to Grow, Inc. (www.toolstogrowot.com)
"OT Is Helping Me Grow" poster was designed by an OT client with Miss Jen.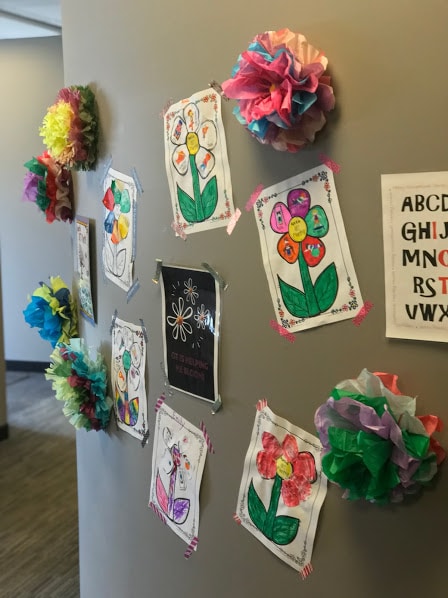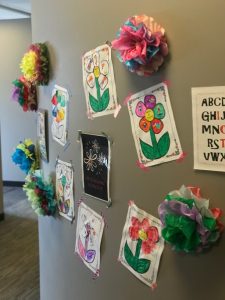 "Our Skills Are Blooming"
Will spring ever arrive? Our OT clients hope so and have been trying to encourage it with flowers blooming around BRAINS. This craft can be adjusted to all abilities to support a variety of skills. This activity supports success by providing repetition, allowing one to practice and refine motor coordination. Each flower is unique, as each client has their own preferences and opportunity to design color choice and shape of petals. The craft can be accomplished individually, as part of a team, or in a group, supporting social skills and cooperation in sharing materials. The delicate tissue paper promotes the client's ability to adjust their force to carefully pull paper apart without ripping, supporting self-regulation and mindfulness of their own body control. And with any craft, the skill building results in an encouraging (and beautiful) end product!
Craft can be found on our Pinterest: Brains0131- "Think Spring!" board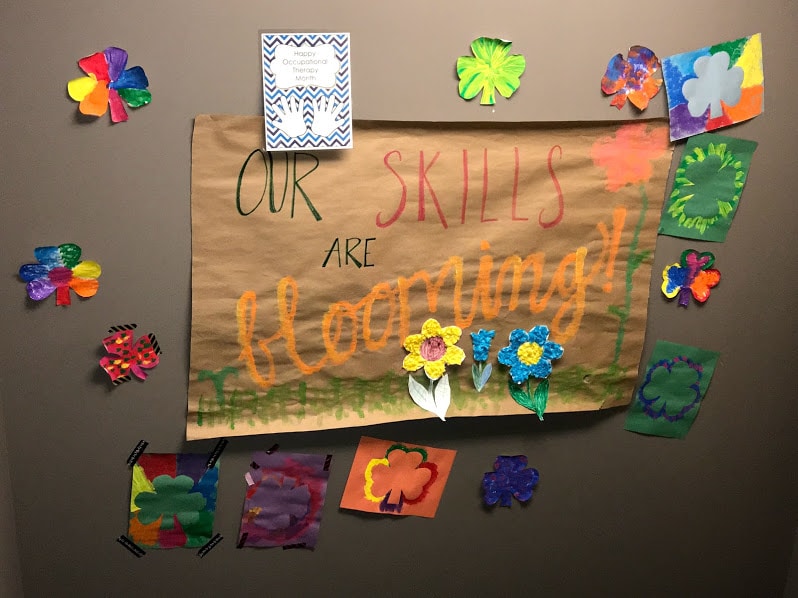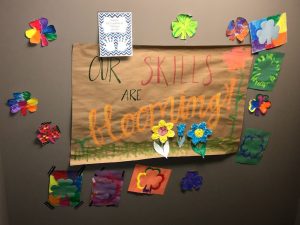 "It's O-fish-ally OT Month!"
We have a large school of fish growing in the Occupational Therapy gym at BRAINS! An OT client's love for Anglerfish inspired this creative craft and has been so popular that many new friends have joined the group! This activity has been a great opportunity for problem solving, challenging fine motor skills, and promoting pretend play with others. Another fun way we have interacted with our school of fish involves turning lights down and using projection lights to pretend we are in the ocean. We have also gazed upon our wall of fish while listening to ocean waves or guided medication to promote self-regulation and mindfulness. The best therapy activities come from child-led play- and this is the proof!
Fish Design by Miss Jen & OT client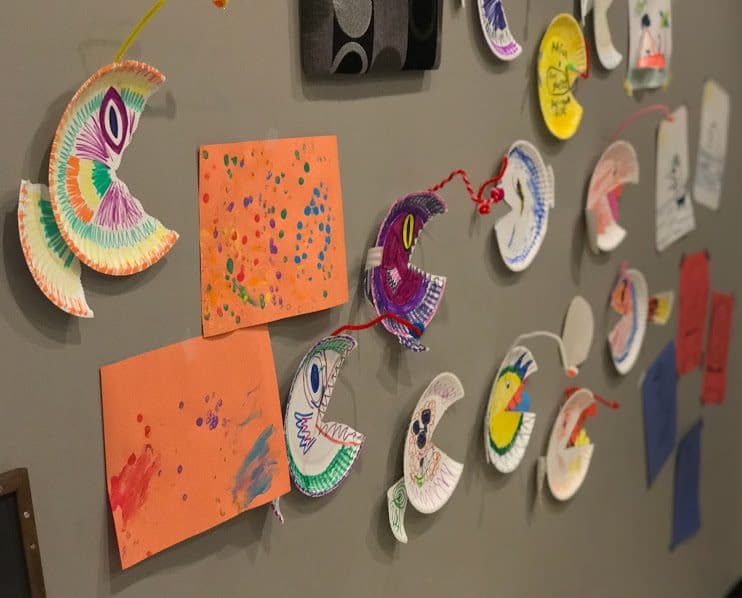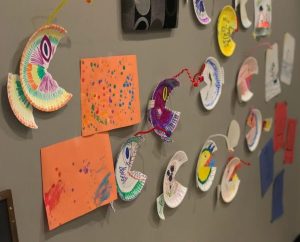 Written by Jennifer Rodriguez, MS, OTR/L, CAS
Occupational Therapist at BRAINS, Certified Autism Specialist

Join us in celebrating Occupational Therapy Month! BRAINS will be raising awareness for the profession all month long. Follow us at brainspotential.com and facebook.com/brainspotential for articles and resources on areas of occupational therapy and reasons why it's the right treatment for you! Get to know the clinicians in BRAINS Occupational Therapy Department and their unique areas of interests and expertise.